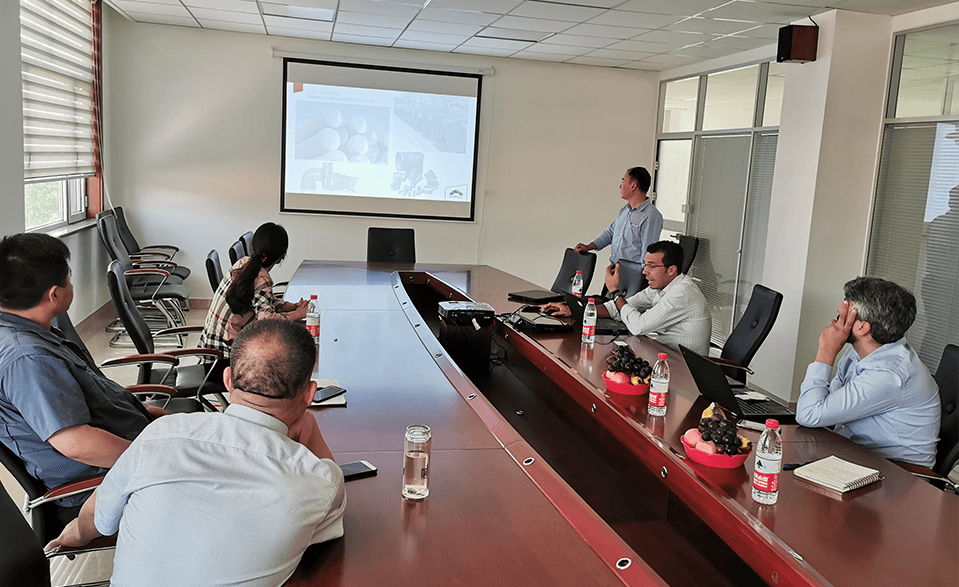 Qingdao Judberd Machinery Co., Ltd. have 200 workers and include the management staff of 15 people, technical person more than 20 and 35 employees with junior college above degrees.
Judberd ductile iron pipe joint(dismantling joint,coupling,flange adaptor,quick flange adaptor, saddle,restrained flange adaptor,repair clamp etc) are manufactured using-advanced equipment in a outstanding quality level using the finest materials available.
Designed by a first class team of ductile iron pipe fttings specialists with over 20 years experience in the water industry.Manufacturing facilities are certified to ISO9001-2000 and are company owned and operated.
Primary Materials
Ductile iron
Ductile iron pipe joint are manufactured from ductile iron conforming to ASTM A536
Gr.65-45-12/BS EN 1563 ENG]S500-7/DINGGG40/50 or greater
strength and improved resistance to internal pressures.
Gasket/Resilient seat
EPDM according to EN683, WRAS approved is also available
Coating
First class epoxy powder, WRAS approved powder is also available.
Tie rods
Galvanized/dacromet/hot dip galvanization carbon steel grade 4.8/6.8/8.8
Stainless steel AISI 304
Stainless steel AISI 316
Teflon coated stainless steel
Installation and Operation
Flanges conform fully to ANSIB16.1 Class 125/ANSI B16.2 Class250 or EN1092-2 PN10/
PN16/PN25,Mechanical joint ends conform to AWWA C111/ANSI A21.11
Other flange types are available for specific market requirement.
We are honored to be certified by WRAS, DVGW, NSF, CE etc, and we offer outstanding quality products which is guaranteed by auto production line, professional and experienced workers, ISO9001 certified quality control system and strictly management system.We invite you to get to know us better.and welcome you come to visit us.